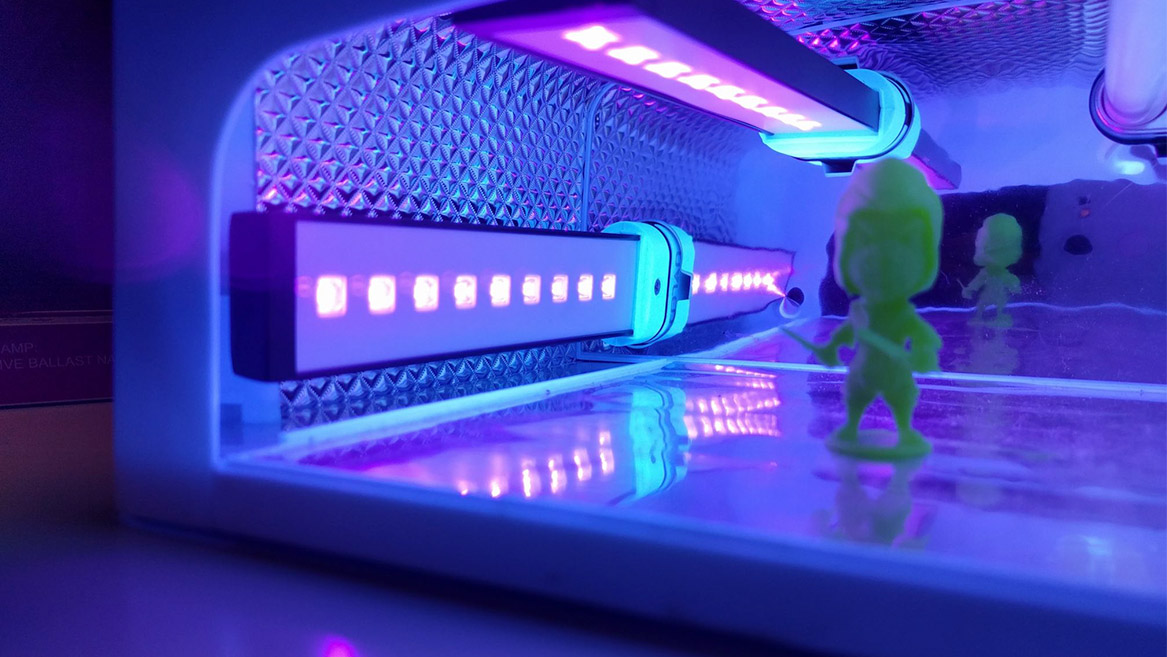 Fluorescent inspection; Disinfection; Curing and bonding.
Our wide range of UV LED products, from different LED packages and with 1-100 W of UV power, enable modular and scalable designs for spot, line and array curing applications.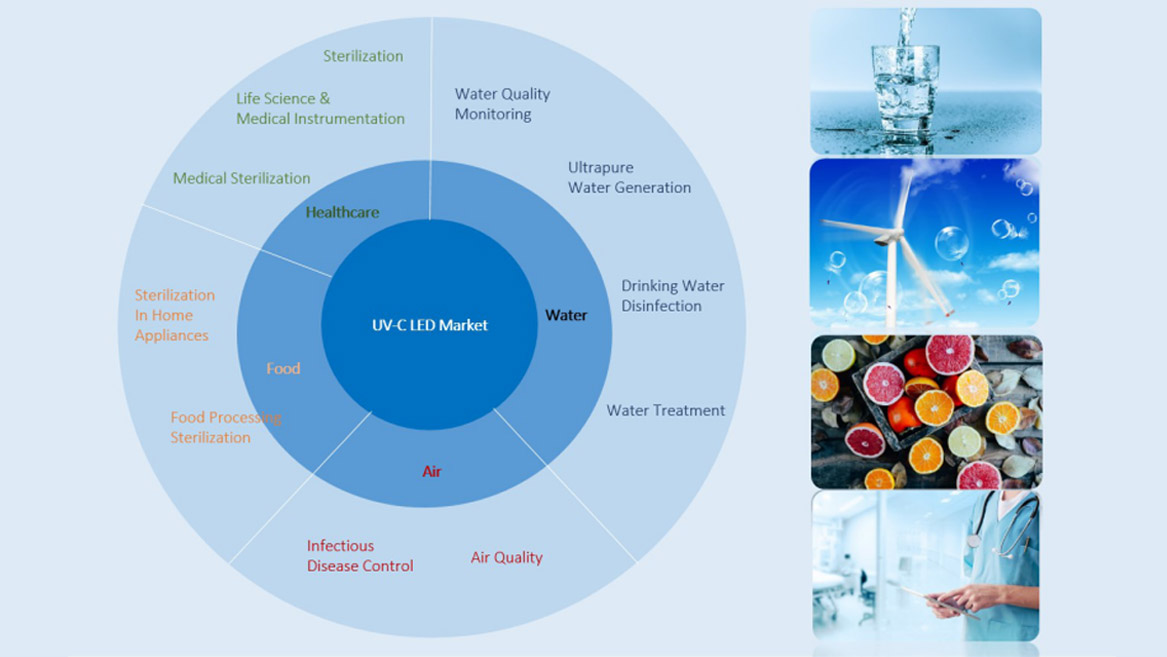 GTLED UV-C LEDs enable applications such as healthcare disinfection, water and air purification, and surface disinfection of baby products and consumer appliances.

Product Image
Product Type
Color
WL
(nm)
Radiation Intensity
(mW)
Power
(W)
VF
(V)
IF
(mA)
GT-PDT
UV / Purple
360-370
100-200
1
2.8-3.4
350
370-380
200-300
380-390
300-500
390-420
400-600
420-430
400-600
Product Type
Product Type
Dimension
WL
(nm)
Radiation Intensity
(mW)

Viewing Angle


(°)

VF
(V)
IF
(mA)
GT-DUVTK3535-275-GA0
3.7*3.7
275±5
2-4mW
120
5-7
40
GT-DUVTK3535-275-GB0
3.7*3.7
275±5
2-4mW
120
5-7
40
GT-DUVTK3535-275-GB6
3.7*3.7
275±5
2-4mW
60
5-7
40
GT-DUVTK3535-275-GC0
3.5*3.5
275±5
2-4mW
120
5-7
40
GT-DUVST3535-275-GS0
3.45*3.45
275±5
2-4mW
120
4-6.5
20
GT-DUVST3535-275-GS0
3.45*3.45
310±5
2-3mW
120
5-8
40